PDFRun offers a variety of legal documents, tax forms, and other US document templates. You can find all available templates here: https://pdfrun.com/forms. Just choose category Government > U.S. Government > Taxes > Online Tax Forms.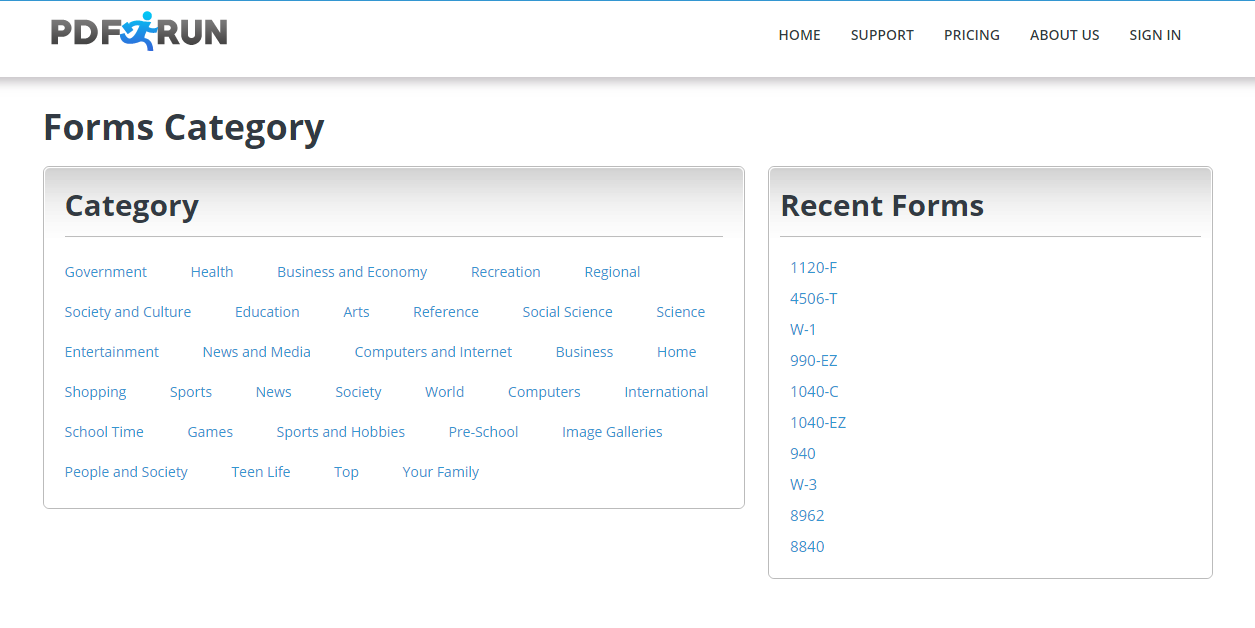 We are continually updating our document offerings. If you want to Select a New Form in your account page. Follow the Steps below:
Step 1:
Login to your account by visiting this link: https://pdfrun.com/authentication
Step 2:
Click on Select form button in the dashboard.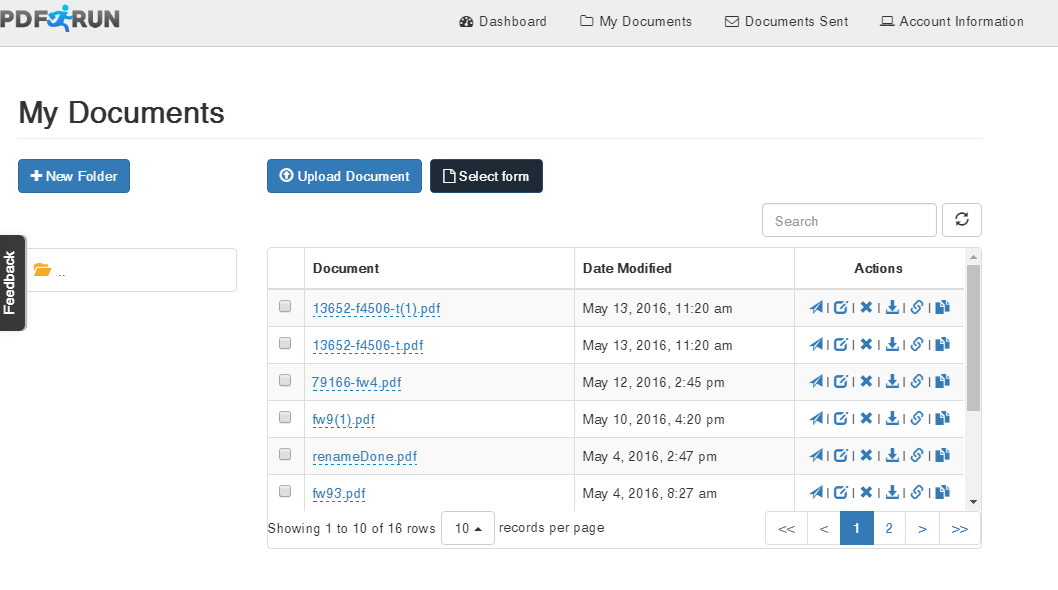 Step 3:
Type Document Name or Keyword to Filter in the Search Bar.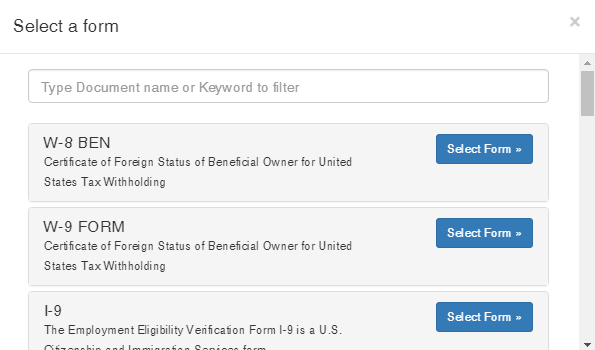 Step 4:
Click "Select Form" button to visit the form and you will then navigate to the forms editor page.